SUPERINTENDENT MESSAGE
Welcome to the Black Butte Union Elementary School District website. We strive to have a website that is easy to navigate and that is a great source of information for the community, parents, students and staff.
As the new superintendent of B.B.U.E.S.D. it is my mission to see our district become a high achieving institution for current and future families of Shingletown. We already have a beautiful campus, with terrific students, wonderful parents, caring and motivated teachers, and a proficient and driven school board of education. We are an organization that will always put kids first! This year is going to be great! All staff members are focused on continuous improvement in all aspects of providing a well rounded education.
Continuous improvement will require a daily focus on outstanding attendance and student engagement. We want all students and families to know that our hard work can only pay off if students are present. We need outstanding attendance for our students' current and future success.
We are going to do great! Shingletown is a terrific mountain community with outstanding families. We cherish our students and encourage positive parent involvement with all of our school events.
I look forward to a busy and successful year in academics, athletics, and performing arts with tremendous parent and community involvement. If you are interested in positive ways of getting involved in our school, please contact via email.
Tyler Simon
Superintendent
tsimon@blackbutteschool.org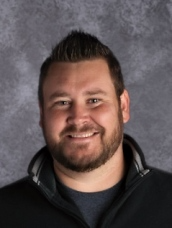 Vision Statement:
Eager learners with a growth mindset, excelling in academics and relationships, becoming resilient leaders of tomorrow!